Asking customers if our business plan is affordable

Below are the promises we are making to our customers of what we will deliver between 2020-2025. These are based on the areas that our customers have told us are most important to them. Find out more and have your say below.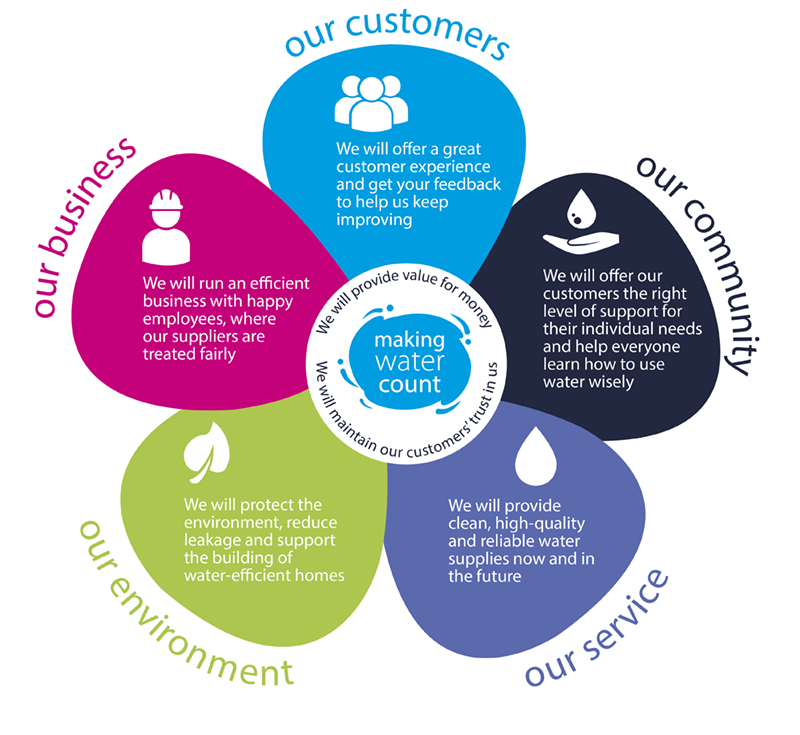 Why are we talking to customers?
During 2017 and 2018 we asked around 40,000 customers what key areas they want us to focus on now and in the future and how much they want us to invest in these areas. We used all this feedback to put together a draft business plan with a series of promises and targets and also worked out how much customers' bills would cost to deliver it. We then needed to go back out to our customers to understand, if they found our plan to be acceptable and affordable. 
As we are one company made up of Cambridge Water and South Staffs Water, we tested the acceptability of the plan during July 2017, using household (HH) and business (NHH) customers from both regions. There was no noticeable variation in the number of customers supporting our plans between our two regions. You can find out more about what our customers said by clicking on the sections below.
How we're using the feedback
The results highlight that our Business Plan for 2020-2025 is the right one for our customers and is affordable for the vast majority. It also showed that the 28 targets in our plan where going far enough for most customers.
For those customers who said our bills were not affordable, we will continue to focus our efforts on raising awareness of the financial support we offer through our social tariff and other financial support schemes and also look at ways to give customers more flexibility around when and how much of their water bill they need to pay
And we have listened to our customers' feedback and put in place plans to keep bills flat, including the impact of inflation, over the period 2020-2025.
You can find out more details about how we are planning to keep improving the service to customers and achieve our proposed targets in our Business Plan.
Who carried out the study?
We used the independent research agency Accent Research to carry out the research. This followed a thorough selection process, which helped us make sure the feedback is totally independent and unbiased. We also closely followed the Consumer Council for Water's expectations for testing the acceptability of our business plan with customers.
The Independent Customer Panel also reviewed and challenged how we approached this work. This was so we could be sure we asked customers the right questions and that we correctly interpreted what they said.