New logo launched following positive customer feedback
We are pleased to announce the launch of our new logo, as part of the ongoing evolution of our brand.
The new-look logo will start appearing from today, in a phased changeover, with no impact to our customers. Our digital channels will be changed first, followed by our bills, leaflets, and signs. The old logo will remain on some of our vans, until they are upgraded, to prevent unnecessary expense.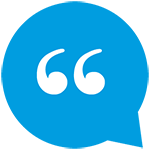 "Over the last 168 years, our profile has grown and evolved, and it is now time for a new look. Cambridge Water is part of the South Staffordshire PLC group of companies, and we wanted to recognise that relationship, so our in-house team has designed the new logo to be a combination of old and new. We've retained the iconic Cambridge Water blue but adopted a similar look to our sister company, South Staffs Water.

Before finalising our new look, we tested it with our customers, and I'm happy to report that 64% preferred it to the old version, stating that it is more modern and easier to read on screen.

I'm really looking forward to the rollout of the new look over the coming months."

- Andy Willicott, managing director, Cambridge Water
For all of our latest company updates, please follow us on social media:

Posted: 23 August 2021