More biodiversity projects funded across Cambridgeshire
We're making water count by awarding another five charities and community groups funding for projects to encourage and enhance biodiversity in over 19 hectares (equivalent to 19 rugby pitches). 

RSPB has received a grant for habitat restoration at Fen Drayton Lakes. The funds will be used to create a floating fence to stop predators reaching one of the islands, excavating the bank to provide a muddy habitat for birds, plus other habitat improvements.
HI Trees Action Group will be creating 0.8ha of new woodland on the Histon and Impington Green Gateway, between the A14 and the entrance to the Histon village, to improve biodiversity purposes.
Wildlife Trust BCN has been awarded some funding for maintenance of Fulbourn Fen, a Site of Special Scientific Interest. The funds will support the removal of invasive weeds, which are damaging the chalk grassland on site.
Cambridge Hedgehogs will be creating hedgehog-friendly habitats in two church yards in Cambridge. The funds will provide wildflower areas, for invertebrates that the hedgehogs will eat, and equipment to help hedgehogs including homes and concrete water dishes.
Since the launch of the our PEBBLE fund in 2016, over 57 hectares (equivalent to 57 rugby pitches) have been improved thanks to these awards.
Dan Clark, Water Resources and Environment Manager for Cambridge Water, said: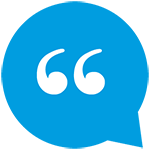 We want to make water count for the environment and recognise that we can play a big part in the conservation and enhancement of biodiversity. Increasing the variety of natural living things and the diversity of the habitats where they live, not only benefits wildlife, but will also enhance local communities and our open spaces. I'm looking forward to seeing how these projects are transformed thanks to the funding we have provided.
PEBBLE fund
Find out more about our PEBBLE fund

 Posted: 27 February 2020