Faster complaint response times in the pipeline
The Consumer Council for Water (CCW) has praised the pledges made by a group of water companies across England and Wales after it challenged the whole industry to improve on the existing standard commitment of ten working days.

We are cutting our target response time from seven to five working days from April 2021.
Rachael Merrell, service delivery director at Cambridge Water, said:
"We are focused on both improving the speed at which we resolve complaints, while also providing a quality approach to working with our customers to resolve queries and problems. If a customer wishes to complain, we make it easy for them, through any of our channels and we aim to resolve it on that first contact."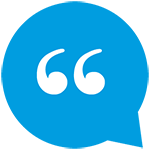 "We have a very strong performance across the industry, not only in the overall number of complaints we receive, but also in the low number of these which are escalated."

- Rachael Merrell, service delivery director at Cambridge Water
Speeding up response times was one of a series of recommendations tabled in a joint report published by CCW and industry regulator Ofwat in November 2020. The report – which examined customers' satisfaction with complaint handling – also challenged the industry to make more effective use of data, share best practice and develop a better understanding of what vulnerable customers need.
Ten water companies pledge to improve on existing industry standard of ten working days
Water customers can expect a faster response to their complaints in the future after ten water companies answered the consumer watchdog's call to show more ambition.

Posted: 18 January 2021