Can you help solve the fatberg crisis this Unblocktober?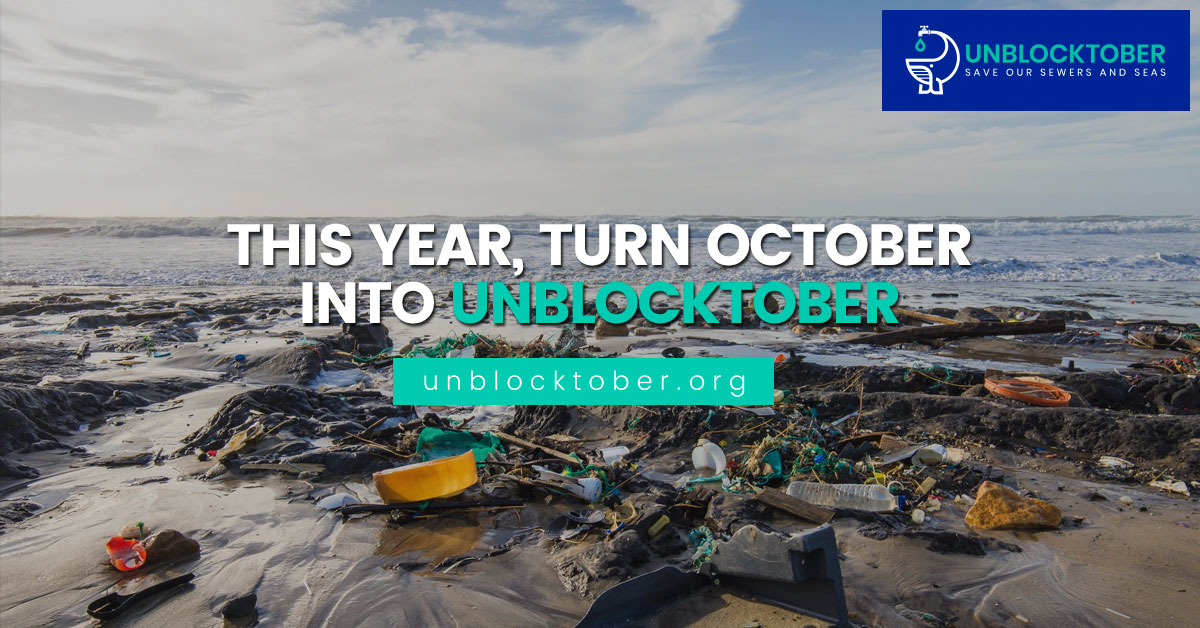 October is Unblocktober - the month which challenges individuals and businesses to avoid putting fats, oils and grease (FOG), food, wet wipes and a range of other troublesome items down their drains for 31 consecutive days.
Across the country, we have spent decades consistently pouring dangerous liquids and items into our drains, without worrying about the consequences.
This has led to the creation of fatbergs - enormous masses of congealed fat, oil, grease, wet wipes, period care products, cotton buds, condoms, nappies, bandages and much more - which block drains and sewers, causing them to work less effectively than they should.
While 77% of the population know what a fatberg is and 64% say they are 'very aware' of what should and shouldn't go down their drains, 48% willingly continue to put fatberg-forming substances into our sewers.*
Unblocktober was launched for the first time in 2019, and the campaign was hailed as a great success after more than 4,500 Brits signed up to take on the challenge.
More than 50 prominent organisations - including the UK's leading utilities companies, the Environment Agency, Water UK, and the Marine Conservation Society - officially partnered with the campaign to spread the word.
As a clean-water-only company, we're in the fortunate position of not having to deal with fatbergs but we wholly support the Unblocktober campaign. 
"The coronavirus crisis has taken a terrible toll on communities around the world, and unfortunately that damage has reached our sewage networks and rivers, lakes and seas too.

"With more people at home during the global lockdown, 'coronavirus fatbergs' have been forming at staggering rates across the world as a result of 'unflushable' items and substances being put down our drain on a much larger scale than ever before, as a result of the toilet paper shortage.

"Plastic pollution has risen too, with more single-use plastic and disposable PPE being used throughout the crisis, but often not being disposed of correctly.

"Fatbergs and plastic pollution were already two of the most critical environmental issues before lockdown, and sadly the situation has only worsened. The good news is that both problems are entirely man-made, which means if we come together as a society we can make a big difference."

Naomi Wright, from Unblocktober.
Unblocktober giveaway!
Want to be in with a chance of winning an eco-hamper worth over £140? Visit the Unblocktober website for more details before midnight on 31 October.