Cambridge Water customers support night shelter with £500 donation
Jimmy's, Cambridge's first all-year-round night shelter, has received a £500 donation thanks to our customers.
Our customers took part in an online community initiative, in which they worked together to reach a set target of points, by participating in online discussions about their water company. Once the target was met, £500 would be donated by us to a local charity or organisation of our customers' choosing.
Prior to taking part in the initiative, members of our customer engagement scheme, H2Online, voted in a poll to choose the recipient of the £500 donation. Jimmy's Cambridge, which has spent the last 25 years providing help to people experiencing homelessness, was nominated to receive the donation.
We launched H2Online in November 2019, as an online space for our customers to engage in conversations and collaborate. The popularity of H2Online has been proven throughout the COVID-19 pandemic, as we have been unable to engage with customers at face-to-face events, so the online platform served as an outlet for customers to voice their feedback.
Environmental issues, annual performance reports, and website accessibility, are just some of the topics that our customers are invited to provide feedback on. By taking part in weekly discussions and polls, customers gain points for their contributions, which are then added to a collective running total, with the aim of reaching a target – and monetary donation.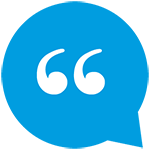 "Thank you so much for letting us know about the £500 donation to Jimmy's. It is great to hear about your community points incentive, we very much appreciate your customers choosing to support Jimmy's."

- Sara Dunn, community and communications assistant, Jimmy's Cambridge.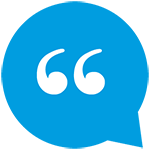 "We're delighted to donate £500 to Jimmy's Cambridge, an organisation that our customers have recognised as an integral part of Cambridge's charity landscape."

- Rachael Merrell, customer delivery director, Cambridge Water.
Following the success of the community points initiative, we are once again asking our customers to vote for another local charity or organisation to receive a future donation. To cast your vote, and play an important role in shaping our future plans,
join H2Online
today.
Join H2Online
Make your voice heard
Jimmy's Cambridge
Find out more about Cambridge's first all-year-round night shelter.

Posted: 6 September 2021