Annual performance 2021 figures published
We have published our annual review of operating and financial performance results.

Our annual report gives you the details of our performance over the year. It will also give you a sneak preview of a change that is coming soon. You may notice that the Cambridge Water logo has had a revamp. 
The new logo is more modern, and works much better on our digital platform, including our website and social media accounts, but retains the iconic Cambridge Water blue.
We tested the new logo with our customers and 64% preferred it to the old version, stating that it is more modern and easier to read on screen.
The new-look logo will start appearing from the end of August, in a phased changeover, so you'll still see the old logo on our vans and some signs for a while to come.
"... The commitment of our people to always deliver the best for our customers is reflected in our strong performance for the year against a number of key indicators. For example, in 2020 we beat our target for the acceptability of the water we supply to our customers. In addition, we saw excellent performance in relation to supply interruptions – despite some challenging conditions during the winter. We also met our leakage targets for the year across both our South Staffs and Cambridge regions. And we continued to engage with young people – delivering a virtual package of assemblies and activities while restrictions on school visits were in place...."

Andy Willicott, managing director
The year at a glance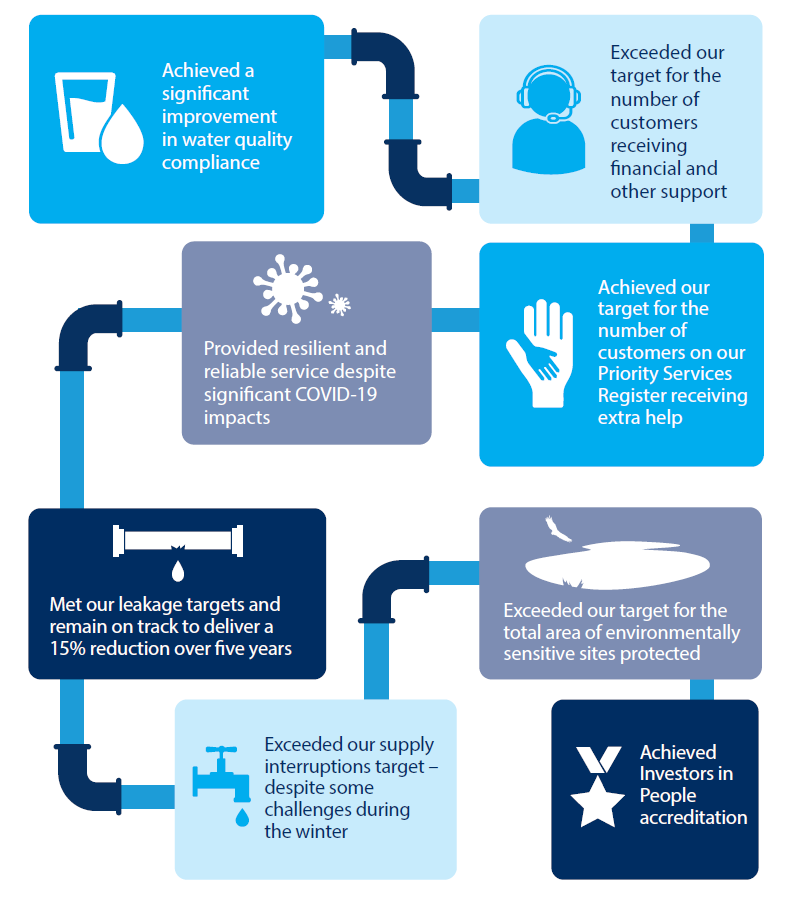 Summary of results

Financial information
View our full results
Read our annual report.
View our monthly performance figures
View our monthly performance on our dashboard
Posted: 16 July 2021