Please maintain the two-metre rule
We are asking customers to give us a Wave4Water and maintain the two-metre rule, if meeting our employees out on site.
The Government has designated the water sector as one of the critical public services and as a result, our employees are continuing to carry out essential work on the supply network.
Staff are observing social distancing but are finding that customers are not sticking to the rule when approaching our workers on site.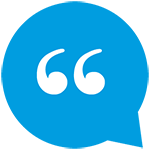 We're continuing to work around the clock to provide safe drinking water as normal. This means our staff are out and about fixing leaks, replacing ageing pipework, testing water quality or dealing with emergencies.

We do love talking to customers but we'd like to remind everyone to stay two metres away, that's the length of one of our barriers. That way, we will all stay safe and protect each other and the NHS.

Pete Aspley, Wholesale Director at Cambridge Water.

Posted 20 April 2020