New managing director takes the helm
Andy Willicott has joined Cambridge Water as managing director replacing Phil Newland in the role.
Andy was previously transformation director at Bristol Water and his past roles include executive director with Pennon Group and chief operating officer for Sydney Water, with responsibility for all aspects of frontline water and waste water treatment, network operations and customer delivery.
He replaces Phil Newland, who has been appointed as group chief executive of South Staffordshire Plc.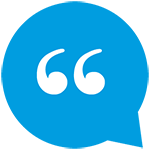 It's an extraordinary time to join a new organisation while social distancing and working from home is the new normal. I'm looking forward to meeting everyone and helping  Cambridge Water deliver a high-quality service for customers.

Andy Willicott, managing director, Cambridge Water
I'm very pleased to welcome Andy Willicott as our new MD, bringing with him a wealth of experience in the industry both nationally and internationally. In the midst of these difficult times, I know that Cambridge Water will flourish.

Rt Hon Lord Smith of Finsbury, independent chairman of Cambridge Water.

Posted: 11 May 2020