Can you 'Get Water Fit' to win a £100 voucher?
We have teamed up with GetWaterFit to offer our customers the chance of winning a £100 Love2Shop voucher, when registering for the free water-saving service, this August. 
All customers who register with GetWaterFit, and complete the water-use survey, before 31 August 2021, will be automatically entered into the prize draw. There are three prizes up for grabs: £100 for first place, £50 for second place, and £25 for third place.
We have worked with 'Save Water, Save Money' - the company behind GetWaterFit - for several years, promoting the importance of water efficiency, as well as offering free water-saving devices. We launched our partnership with GetWaterFit in 2020, in which customers can sign up to the free service and receive tailored advice based on their own usage at home.
Since the launch of the original GetWaterFit tool in 2016, more than 500,000 people have completed the water-use survey and received a personalised plan to help them save water. As the annual demand for water continues to increase in the UK, we must continue to play our part to reduce our daily consumption and use water wisely. GetWaterFit's bite-size activites are a great way to make small changes and achieve a big difference in the long term.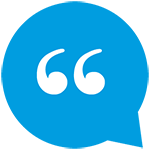 "We're delighted to partner with GetWaterFit for this prize draw and offer our customers the chance to win prizes. It's an excellent service that not only provides tailored water-saving advice, but presents it in a way that you can easily implement into your everyday routine – and the best part? It's free to join!"

- Natalie Akroyd, head of water strategy, Cambridge Water
Register for GetWaterFit
Sign up for free, take part in the water-use survey, and be entered into the prize draw.
Terms and conditions
Read the full terms and conditions of the prize draw.
Tips to help you save water
Find out how you can save water and protect the environment.
Posted: 3 August 2021