Apprentices - building the future

National Apprenticeship Week 2022 takes place this week (7 to 13 February 2022) to celebrate the value, benefit, and opportunity that apprenticeships bring.
We started our apprenticeship journey in 2016 and since then we've recruited 17 apprentices across our regions, with six of the original cohort now in permanent roles in the business, and nine progressing through their apprenticeships.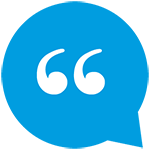 "Apprenticeships have so many benefits. For the apprentice, it gives an opportunity to learn all the skills needed for their future career, including studying for qualifications, while earning a salary and gaining valuable work experience. 

"For us, as an employer, apprenticeships help us to build the future, by developing a workforce with future-ready skills and ensuring we have a mix of people, of all ages, in our workforce.

"We always ensure that there is a permanent role for each apprentice at the end of their studies, to give them future security and so that we benefit from the skills they have learned. The best part of my job is seeing them complete their apprenticeship and settle into their new career."

Natasha Mair, training coordinator.
Sam Clarie, health and safety apprentice has just completed his apprenticeship, having started in 2019.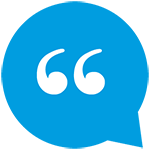 "My apprenticeship has significantly helped me start my working life. Forming collaborative relationships with some wonderful people has improved my confidence in day-to-day life. It has also given me the skills and expertise to progress through my course and gave me the best chance to pass my apprenticeship successfully. I have now passed my IOSH qualification and have a permanent job with one of the companies in the South Staffs Water group."

Sam Clarie, former health and safety apprentice.
There are likely to be more apprenticeships up for grabs later this year. We welcome all applications and don't expect minimum qualifications. We will support individuals to achieve their Maths and English standard skills. It would be especially nice to see more applications from girls. For more information keep visiting our apprenticeships webpage. 


Apprenticeships
Find out more about apprenticeships with us


Posted: 7 February 2022