Pledge15 campaign launched
We have launched the start of our 2020 water-saving campaign by asking customers to Pledge15 and make small changes to reduce their water use by 15 litres per day (or one and a half buckets of water).
We are asking customers to help make sure there is enough water for the future and to protect the local chalk streams in the drier summer months.
We are playing our part and promise to reduce the amount of water lost through leaks by 15%, through investing in replacement water mains and a smart network of pipes by 2025, and we are asking customers to be as water efficient as possible and pledge to reduce the amount of water they use by 15 litres each day.  

Customers who share the most popular pledges on our social media accounts will win a water butt.
Phil Newland, managing director at Cambridge Water, said: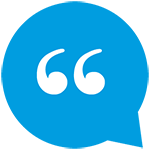 Water is a precious resource. We want to make sure there is enough water for future generations and to protect the environment. We will be launching a range of initiatives throughout the year to encourage customers to be water efficient, as well as reducing water lost through leaks and talking to developers about building water efficient homes. I can't wait to see all the different ways that customers pledge to save water.
Pledge15
How will you pledge to save water?


Customers are receiving details of the Pledge15 campaign with their bills.






Posted: 28 February 2020