New water charges for 2020-21 announced
Household customers will continue to receive one of the lowest combined water and sewerage bill in England and Wales, with the announcement of our new water charges for 2020/21.  
Most customers will see an increase of no more than 4% for the water they need for drinking, cooking, washing and cleaning.
Wastewater charges, which we collect on behalf of Anglian Water, will decrease by up to 7%, meaning that the combined bill for most customers will see a slight reduction.
Phil Newland, Managing Director, said: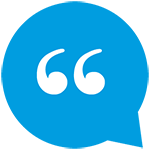 We know, that our customers want value for money and for us to protect the environment, so we're committed to having one of the lowest water bills in the country, while providing a high-quality, consistent water supply. We aim to keep any price increase as low as possible each year. The increase for 2020 will allow us to continue to invest in and improve our network of pipes to prevent leakage. We also know that some of our customers may find it difficult to pay their bills, so we offer a range of support including flexible payment arrangements and a special discounted tariff for people with low incomes. I'd encourage anyone who needs help, to please get in touch with us by phone, on social media or by using our app, so that we can help them.
 The prices for 2020/21 are in line with our five-year business plan submitted to Ofwat in 2018. These plans are developed by every water and sewerage company after extensive consultation with customers. The consultation incorporated the views of 1,000 customers and 82% found the proposed prices acceptable.  
My bill explained
Find out how your bill is calculated
Problems paying your bill?
Find out how we can help you