Charity seeking trustees in the Cambridge region
The South Staffordshire Water Charitable Trust is looking for new trustees to join its board and help in its work in offering help to people in the Cambridge region, who are struggling to meet the cost of their water and sewerage bills.
The SSWCT offers independent support to Cambridge Water customers and, since its launch, has helped thousands of customers by awarding grants that cover the costs of these bills.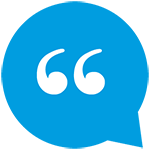 "This is an opportunity for an individual to make a real difference to their community. Water is something we all take for granted.  We use it every day and it's vital for our health and hygiene. While turning on a tap is easy, however for some paying your water bill may be more difficult.

The South Staffordshire Water Charitable Trust is there to help people who are facing genuine difficulties or distress, for example, if they suddenly find themselves unemployed or diagnosed with an illness."

- Rachael Merrell, trust secretary at South Staffordshire Water Charitable Trust
Key responsibilities
Considering applications

Making decisions regarding grants

Reviewing and establishing the trust policies

Managing the trust's resources.
Person specification
To be eligible, candidates must be a South Staffs or Cambridge Water customer, and have experience in dealing with individuals facing financial difficulties. Trustees will also have to commit, on average, three hours a quarter to studying papers, preparing for, and attending meetings.

You will normally be asked to attend four video conference meetings a year from our office in Cambridge.  Travel expenses will be compensated.
To apply, please write to our HR team by 16 September 2021