Community focus
We understand that sometimes our customers want to interact with us face to face, which is why it is important for us to have a continued presence and visibility within the community.

In November 2021, we launched our community vehicle - aptly named 'Water on Wheels' - to ensure that we can reach even more of our customers and provide help and support.
Where is our community vehicle headed this week?
Use our interactive map to find out where our community team is visiting next.
Each week, we will be travelling around the region and visiting different locations. Our services are available to everyone, so please come and see us if: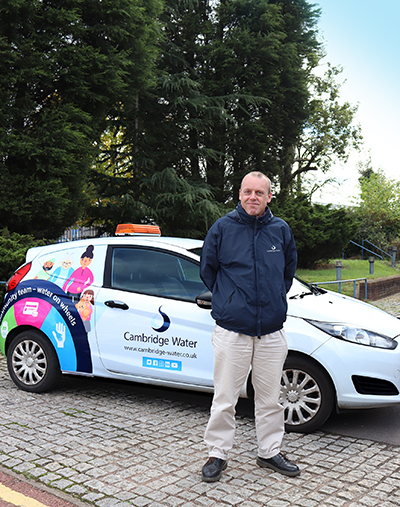 - You are on or would like to join our Priority Services Register and you want a little extra help - whether it's for reading or understanding your bill, you have any medical issues we need to be aware of, or you are worried about bogus callers visiting your home - we can help

- You need help paying your bill - we understand it can sometimes be difficult to pay your bill, so we are here to provide help and advice on different ways you can manage this

- You are interested in switching to a water meter - if you want to find out more about how to switch to a water meter and the benefits of doing so, we will be happy to help. You could save around £100 a year by making the switch

- You want advice on saving water and money - taking care not to waste water really helps the environment, can lower your fuel bills and, if you are on a meter, can help your pocket too.

Water on Wheels
Use the map below to see where our community team will be headed each week. Select the vehicle icon for further details, including the date and time of each visit.
Tip: You can also use the address lookup to search for a specific location and see if we're nearby.